Storage solutions
High-density mobile storage systems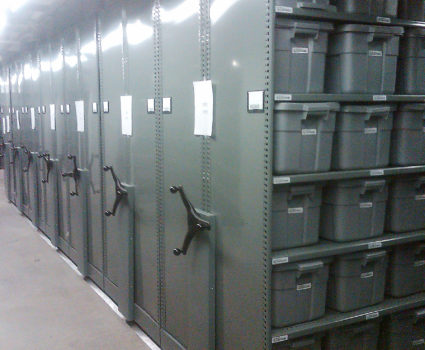 Storage solutions
High-density mobile storage systems
TAB's high-density mobile systems help you store records, retail inventories, equipment, supplies and more in less space — saving you money on real estate costs.
Mobile shelving offers the highest possible storage density for files, equipment, and other collections. TAB mobile systems maximize space utilization by eliminating aisles and compacting several storage cabinets or shelving systems into a much smaller amount of space.
Our mobile systems are available in either manual, mechanical-assist or electrically operated styles, depending on the type and weight of collections you need to store.