Storage solutions
Educational storage
Storage solutions
Educational storage
TAB's educational storage solutions provide secure, affordable storage for elementary, secondary and post secondary institutions including colleges, universities and continuing education facilities.
With student populations rising and budgets shrinking, schools are looking for the most cost effective way to maximize their capacity to store a multitude of records and physical items, such as academic records, applications, financial aid forms, athletic equipment, and various books and media in their libraries. No matter what you are storing, TAB can help you get the most from your budget while storing items safely, conveniently and securely.
Why TAB
TAB's team are experienced at handling the unique storage needs of educational institutions. Our storage consultants work with you to develop the best solution that meets all of your needs, including:
unique solutions for individual departments, including admissions, financial aid, registrars' offices, facilities, athletics, human resources, and more

affordability and space efficiency

ease of access

versatility and configurability to your needs and workflows

access control and security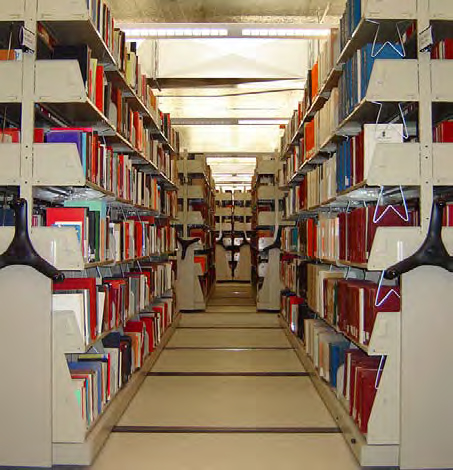 University of Washington increases storage capacity by 91%
Learn how 3 miles of shelving increased storage capacity by 91 percent at the University of Washington.
View Case Study
Get in touch to learn more about our educational storage solutions.
or call 1-888-466-8228