Storage solutions
Military storage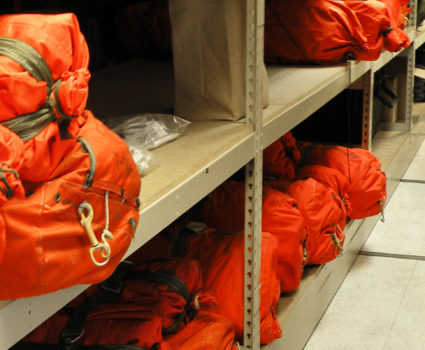 Storage solutions
Military storage
TAB's military storage solutions serve the complex and demanding needs of a wide variety of military organizations and facilities.
Our secure, efficient and versatile storage solutions are in place across the United States and Canada, servicing the needs of military bases, airbases, reserve bases, national guard, air national guard, offices, training facilities and more.
Our military storage solutions include:
records storage including personnel, health and operational information
secure weapons and ammo storage, keeping it accessible and ready to deploy
clothing and uniforms
bulk storage, wide-span shelving
parts and equipment storage, including airplane, vehicle and weapons parts
Why TAB
TAB's team are experienced at handling the unique scale and complexity of military storage. Our military storage consultants work with you to develop the best solution that meets all of your needs, including:
space efficiency

affordability

privacy and compliance

fast deployment

access control and security
In the U.S., TAB holds GSA Contract #GS-28F-002BA for the purchase of Filing and Storage Cabinets, Shelves, Mobile Carts, Dollies, Racks & Accessories; and also for our High Density, Movable Filing Systems and Accessories.


In Canada, TAB holds approved National Master Standing Offer Agreements for Mobilized Shelving, Datafile Filing Systems & Components, and for Mobile Storage Systems.